Infinite Blackjack - Play Online Blackjack
Infinite Blackjack Review & Experience
Infinite Blackjack is one of the popular live casino games developed by Evolution Gaming. The live dealer game operates with the same rules as the standard blackjack but with more twists and interesting features.
Infinite Blackjack by Evolution Gaming will not disappoint if you love live dealer games. For lovers of the standard blackjack, you can try out the Infinite Blackjack to enjoy more fun and excitement. Read this Infinite Blackjack review to discover if it's suitable for Singaporean players.
Infinite Blackjack Tech Info
Infinite Blackjack by Evolution Gaming offers inclusive bet limits. To play the game, you can wager as low as $1 to $5000. This live blackjack game has a side bets feature, which allows you to access up to 4 different side bets. The aim of the side bets feature is to make gameplay more fun and exciting.
These side bets, which include Hot 3, 21+3, and Any Pair, offer great winning opportunities. However, Bust offers the maximum payout when you stake on the dealer exceeding 21. Your payout depends on the number of cards it takes for the dealer to exceed 21. If the cards used by the dealer are above 8, you will enjoy the maximum payout of 250:1. Need more information about Infinite Blackjack? See the table below:
| | |
| --- | --- |
| Game type | Live Dealer Game |
| Software provider | Evolution Gaming |
| Release date | 2018 |
| RTP | 99.51% |
| Minimum bet | $1 |
| Maximum bet | $5000 |
| Maximum payout | 250:1 |
| Decks | 8 |
| Blackjack ratio payout | 3:2 |
| Insurance payout | 2:1 |
| Side bets | Yes |
| Live chat | Yes |
Infinite Blackjack Developer
Evolution Gaming is the best live casino software provider in the online gaming industry. This is because it has a large portfolio of popular live casino games every gambler will love. The software company, which was founded in Sweden, has over 6,000 employees scattered all over the world. When playing Infinite Blackjack, you can be certain that the results are fair.
Infinite Blackjack Features
Infinite Blackjack is similar to standard blackjack in terms of rules. However, it has certain features that make it unique and more exciting. These features include:
Six Card Charlie Rule: Infinite Blackjack online uses the Six Card Charlie Rule. This means you can win the game if you collect six cards in which the total value doesn't exceed 21. Interestingly, you don't need to collect all six cards during the first deal.
Any Pair: This side bet option allows you to win when you have a perfect pair. However, to enjoy the perfect payout of 25:1, you need to pair two Ace of Clubs.
21+3: The 21+3 is another side bet option available on Infinite Blackjack. When you make this bet, it takes note of your 2 initial cards and the dealer's card, which is facing up. The payout is between 5:1 and 100:1. However, if all three cards are of the same kind, you will receive 10:1, 30:1, and 40:1, respectively.
Hot 3: This type of side bet is similar to the 21+3. It considers two of your cards and one of the dealer's cards. To win this bet, the value of the three cards must sum up to 19, 20, or 21. Where the value of each card is 7, you will enjoy a payout of 100:1.
Bust: The Bust side bet allows you to bet on the dealer exceeding 21. However, the value of your payout depends on the number of cards it takes the dealer to exceed 21. If the cards are 3, your payout will be in a ratio of 1:1.
Infinite Blackjack Game Overview
When playing the Infinite Blackjack game, it is assumed that you are the only player. This is because you can't see other gamblers at the table or be influenced by their decision. Furthermore, the same hand of cards is dealt to every gambler at the table at the same time. As a result of this principle, Infinite Blackjack is the favourite of most SG blackjack players on the internet. In addition to the simple and calm settings used in the live dealer game, you get to choose the pace you want the game to move at since you are practically the only player at the table.
Furthermore, there is a setting that allows you to adjust the volume or disable the sound completely. When you do this, you won't be able to hear the shuffling of the cards or anything the dealer says.
The video quality in Infinite Blackjack by Evolution is HD. However, the game allows you to adjust the audio and visual quality depending on the strength of your internet connection. But that's not all. Infinite Blackjack can be played on all mobile devices, and you can play this online blackjack game on the go.
Infinite Blackjack is just like standard blackjack when it comes to the rules. In addition to this, Infinite Blackjack pays in a ratio of 3 to 2. The Infinite Blackjack uses a Six Card Charlie Rule that allows you to win when you collect six cards; the total value doesn't exceed 21. If this happens, you will win that round regardless of the kind of cards the dealer possesses.
How to Play Infinite Blackjack
Infinite Blackjack is quite easy to play. Want to play Infinite Blackjack for real money as a beginner? Visit the live gaming of an Evolution online casino and select Infinite Blackjack. When you do that, follow the steps below.
The dealer will deal with four cards
The two face-up cards will be given to you, while the other two cards, one up and one down, will go to the dealer
The two face-up cards are your initial cards. If the cards turn out to be a jack and an ace, you win
If you do not possess any instant winning cards, you will continue playing your cards, just like in a standard blackjack
Note that you can not play Infinite Blackjack for free or for fun. This is because the live casino game doesn't have a demo version.
Pros and Cons of Infinite Blackjack
Pros

Offers 4 Side bets
Makes use of a Six Card Charlie Rule
Inclusive bet limits are available
Multiple camera angles are available
User-friendly platform
Compatible with all mobile devices
Cons

There is no practice mode
Infinite Blackjack: Is it Worth Playing?
Infinite Blackjack by Evolution Gaming is worth playing. In addition to the bonus given to every Singapore player, the game offers 4 side bets, thereby increasing your winning opportunities. However, you can only play for real money, as no demo version is available. As a beginner, you must find out how the game works before proceeding to play.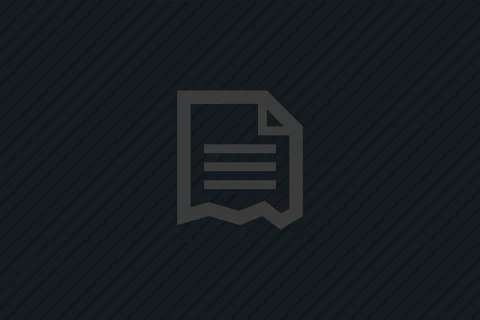 Play for real money with $500 / 5 BTC + 180 Free Spins casino bonus!
Play Infinite Blackjack in Casino for Real Money
Most played Evolution Gaming Online Blackjack